BIOGRAPHY
Steve Thompson
Steve has over 20 years' experience of dealing in the Automotive business across all areas of the Industry; windscreens, tyres/exhausts, mechanical, body repair and accident management.  During 10 years as Managing Director of Nationwide Network Services, Steve has dealt with a varying range of repair network models; Insurer, Fleet and Vehicle Manufacturer. 
Described as an energetic, accomplished and detailed operator, Steve has a broad spectrum of experience with a flair for people, customers, great customer service and leadership. 20 years of Director level experience for Kwik Fit, Phones 4u and Nationwide. 
Transformed a National franchised business, Silver Shield windscreens into a wholly owned entity of KwikFit

Successfully became the youngest Divisional Director of Kwik Fit with the highest recorded results on records during the position being held

Commercial Managing Director of Phones 4u during which it was the fastest growing retailer in Europe

Achieved more sales per square foot than any other UK retailer at that time with Phones 4u

Achieved 500% growth in Nationwide Network services (Motor claims management business)

Implemented from conception, Nationwide Motorglass (Windscreen business) to the largest independently owned UK windscreen business (Operations & Sales)

Implemented from conception, Nationwide Mobile Repair to the largest UK owned Mobile repair business (Operations & Sales)

Developed, negotiated & secured over £1 billion in complex vehicle repair contracts, with sales of over £1billion in a 10-year period
EXPERTISE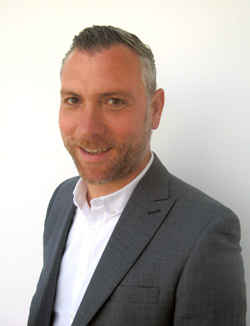 PROJECT MANAGEMENT

OPERATIONS MANAGEMENT

REPAIR METHODOLOGY

PROCESS IMPROVEMENT

BODYSHOP MANAGEMENT

CALL CENTRE MANAGEMENT

FLEET ACCIDENT MANAGEMENT

MOBILE REPAIR

RECRUITMENT

SALES & RELATIONSHIP MANAGEMENT

WINDSCREENS

INNOVATION 
Sharon McLeod
Sharon has over 19 years' experience in Motor and Home insurance claims including management of contact centre and claims handling environments, business process improvement, project management and supply chain.
Regarded as driven and commercially aware with excellent people skills, Sharon has claims experience with Touchline, Groupama, Ageas and Allianz.
Project management of Claims Transformation programme. Wholesale redefinition of roles, career progression, training, management structure, end-to-end process, supplier management and customer interaction

Management of call centre during 250% growth to accommodate Saga account, including recruitment, management information, telephony set up, IT development and process review

Creation of in–house Third Party Capture team from conception to team of 25 handling third party damage claims from notification to settlement

Project management - Outsourcing of Engineering function, including staff redeployment, redundancies, procurement of outsourced services and on-going management of supplier

Tender processes for services in Home and Motor claims including Replacement Vehicle Hire, Property Disaster Restoration, Motor Engineering, Property Repair and Surveillance

Design and delivery of bespoke Management Information Suite for Motor Supply Chain 
EXPERTISE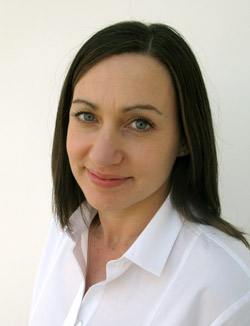 PROJECT MANAGEMENT

PROCUREMENT

OPERATIONS MANAGEMENT

PROCESS IMPROVEMENT

CALL CENTRE MANAGEMENT

SUPPLY CHAIN MANAGEMENT

MOTOR CLAIMS MANAGEMENT

FIRST NOTIFICATION OF LOSS

RECRUITMENT

THIRD PARTY CAPTURE

CII, CIPS & APM QUALIFIED

EVENT MANAGEMENT  
Paul Sell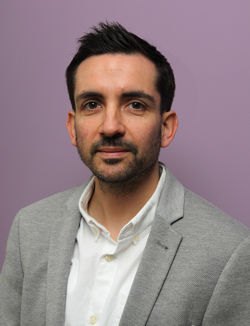 Paul has been in the Insurance Industry for 25 years, having spent 23 years at Aviva in a variety of roles; Partnerships, Supply Chain, Claims Innovation, Global Supplier Relationships. For the latter 10 years in roles at a senior leadership level across all Supplier relationships (c£1bn spend) with both Global and Innovation specific areas of focus. In the last year Paul has continued to be involved in the Insuretech space having worked as CCO for RightIndem for 9 months and now working as a Director of Service Certainty. A key part of Industry Insights, complementing our team. Described as a driven, commercially aware, relationship deepener; with a successful career of significant delivery in the claims industry.